Based on a 2001 film of the same name, "Moulin Rouge!" will make its Broadway debut on June 28, 2019 at the Al Hirschfield Theater. The official opening night is set for July 25.
The film and play tell the story of a young and naïve English poet who falls in love with the lead cabaret dancer at the Moulin Rouge in Paris. Nicole Kidman starred in the film, and was nominated for Best Actress. The film itself was nominated for eight Oscars, and won two for Best Art Direction and Best Costume Design.
Demand for the theater version is high. While fans can get into the show for $99 by buying tickets through primary market vendor Ticketmaster, the secondary market average asking price for Moulin Rouge tickets is $727, according to TicketIQ.com. The secondary get-in price is trending at $167.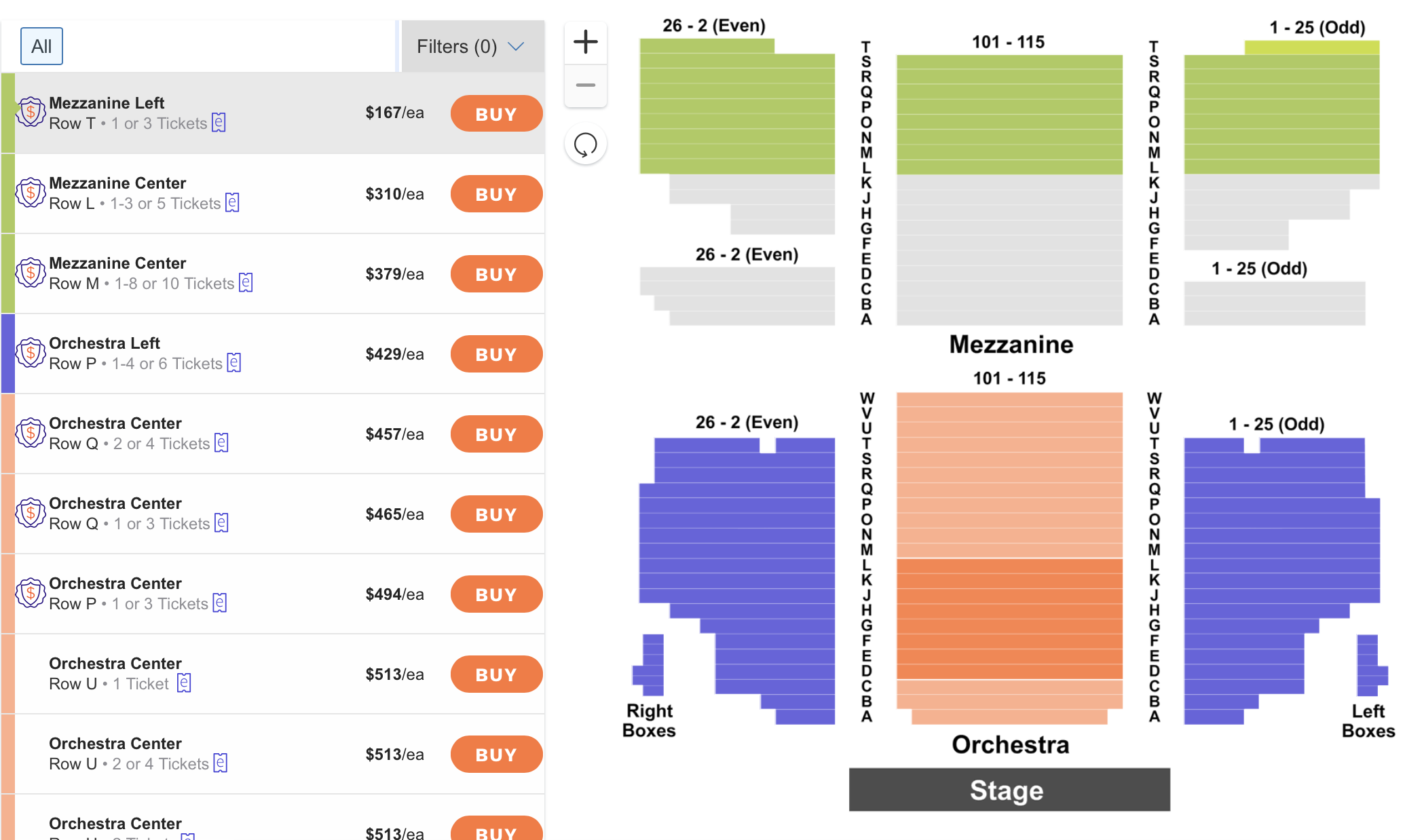 Tickets for the first three days of previews are sold out and opening night on the Ticketmaster calendar is blank. TicketIQ has seats available for those first three nights of previews, beginning at $163 for July 2, $281 for June 29, and $227 for June 28.
On the first night that the show is open to the public during its regular run, July 26, Ticketmaster has Mezzanine Level Row Q seats for $189 and Side Orchestra seats starting at $99.
For weekend shows, the secondary market may be a better value. According to TicketIQ, there are secondary market seats for all sections of the Mezzanine starting at $173. Those same seats are $189 on the primary market, showing that it pays to shop around.
The stage version of Moulin Rouge premiered July 10, 2018 at the Emerson Colonial Theater in Boston, and on November 19, it was announced the show would move to Broadway. The show is choreographed by 2013 Emmy Award-nominee Sonya Tayeh. Karen Olivo, who won a Tony for her Best Featured Actress in 2009, plays Satine and Aaron Tveit, who has a recurring role in the CW's "Gossip Girl," plays Christian.
During its brief Boston run, the show got mixed reviews. Variety's Bob Verini loved it, writing, "With 70-odd pop smashes — from Piaf to Perry, from "Lady Marmalade" to Lady Gaga — baked into its dialogue and DNA, "Moulin Rouge!" has a battery that never runs down."
But Broadway World's Jan Nargi is hoping that between Boston and New York, the show has been toned down a bit.
"Between now and its inevitable Broadway transfer, though, it would be wonderful if librettist John Logan, director Timbers and the entire creative team could turn it into an artistic triumph, as well," she wrote.
read more...